There is growing evidence that nutrition and growth in early life--during pregnancy, infancy and childhood--has an impact on chronic disease in adulthood. When state and local public health departments take steps to ensure the nutritional health of mothers and children they invest in the future health of the communities they serve. This online course, based on a life course framework, is designed to help public health leaders describe the role of maternal and child nutrition in population health and identify actions they can take to create equitable access to healthy foods and food environments. By the end of the course you will be able to use the life course framework to design effective nutrition initiatives to improve population health.
Estimated time to complete: 1.25 hours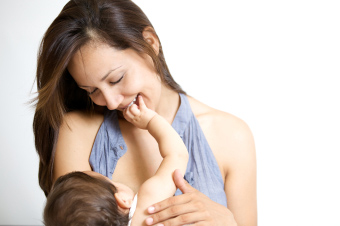 This course is designed to help you understand and plan developmentally appropriate injury and violence prevention efforts that take into account the latest research on brain development. Using examples, interactive exercises, and real data sources, the course walks you through the process of analyzing injury and violence data through a developmental lens to tailor and implement your efforts. It also guides you through connecting with partners and communities to plan and work together on applying this knowledge to injury and violence prevention efforts.
Learning Objectives:
Explain the importance of linking research on brain and social development with injury and violence prevention
Identify the steps necessary to analyze injury and violence prevention data through a developmental lens
Use data analysis and research to improve child and youth injury and violence prevention efforts
Plan, implement, and evaluate developmentally tailored interventions
Advocate for developmentally tailored interventions in public health
Estimated time to complete: 1.75 hours